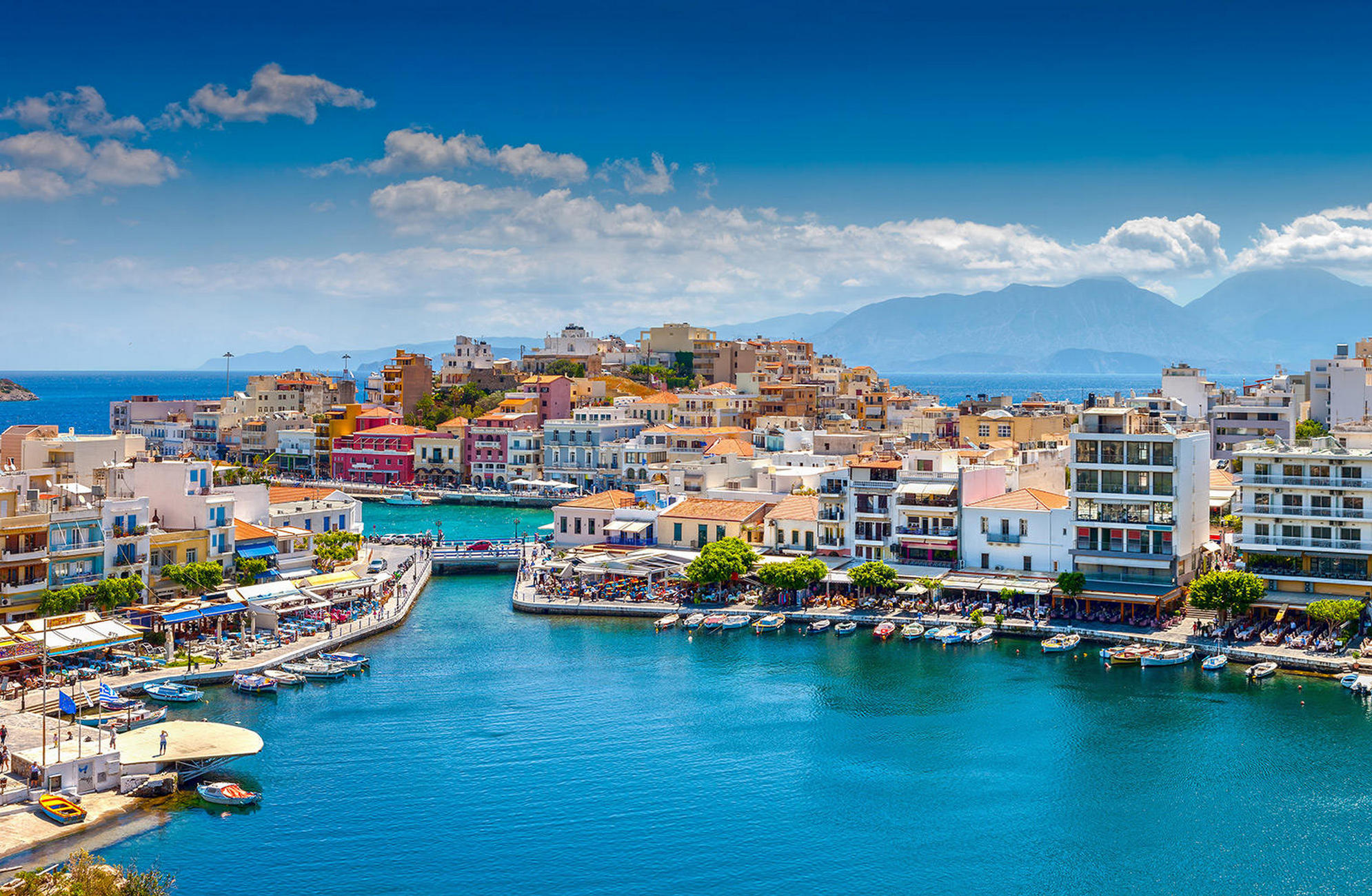 location
Agios Nikolaos Beaches
Voulisma, Votsalo, Ammoudi are only a few beaches with clear crystal waters you will find in the nearby area of Agios Nikolaos.
Amazing clean sandy beaches surrounded by lovely restaurants and coffee places so that visitors to combine fresh sea smell with the Cretan flavours and the beautiful atmosphere.
Elounda - Spinalonga
Elounda is located 9 km from Agios Nikolaos. Nowadays is a traditional but cosmopolitan village,, a picturesque fishing village in the lovely Mirabello Bay. The inhabitants live from farming, fishing and tourism and every summer welcome thousands of visitors.
Spinalonga is a small island near Elounda, also known as the Leper Island, as that is where lepers from Crete and the rest of Greece were quarantined until 1957.
Today thousands of tourists visit Spinalonga each summer by boat for a tour of its ruined buildings.
Kritsa
Village Krista is located 11 km inland from Agios Nikolaos. It is a traditional village with old houses and narrow streets on the Lassithi mountains.
Furthermore, one of the most famous Byzantine monuments of Crete is located 1km before the village of Kritsa. Panagia Kera church is well known mainly because it is an exhibition of Byzantine painting in 13th and 14th century Crete. The central aisle, dedicated to the Assumption of the Virgin, contains the oldest paintings which reflect a mixture of styles.
Cretaquarium
It might not be so close to the city but it is definitely worth the drive!! Another great place to visit during your stay in Crete! One of the largest and most modern aquariums in Europe! Sixty aquariums and more than 2,000 creatures of the Mediterranean bottom await you to discover them in the state-of-the-art facilities that reproduce underwater landscapes of Crete and the Mediterranean.
Koubelina Church
The church of Panagia Koubelina is dedicated to the Assumption of Virgin Mary (Panagia) and is a very important Byzantine monument. It is the only surviving sample of cruciform domed church in East Crete.
The main part of the church dates back from the late 11th or early 12th century, and during the Venetian Era a narthex was added to the west of the main temple. The church was completely restored in 2008 by the Archaeological Service.